PSG Chairman's Message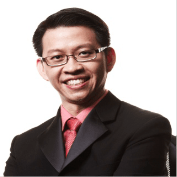 Greetings from the ACS (Primary) Parent Support Group! On behalf of the Parent Support Group, I extend a warm welcome to you and your son.
I am confident that ACS (Primary) will provide a conducive environment for your son to grow and develop holistically. Beyond the cognitive domain, your son will appreciate and learn the iHopeful values of Integrity, Humility, Obedience, Perseverance, Empathy, Faithfulness, Unity and Loyalty which are of paramount importance for life ahead. As parents, we share this same vision of holistic growth for our sons. Indeed, there is tremendous synergistic potential between the school and parents. The Parent Support Group, therefore, works closely with the school to mutually support its endeavours. In so doing, we can be certain that our young boys will mature into men of character, capability and creativity.
Through its broad range of programmes and activities, the Parent Support Group aims to galvanise parents and encourage them to play an active role in complementing and supporting the work of the school. I invite you to join the Parent Support Group and build this community of parents supporting one another and our children through primary school.
I look forward to journeying with you as fellow Parent Volunteers to enrich the educational experience of your son, and that of the other ACSians in ACS (Primary), through a collaborative partnership with the school.
To God be the Glory! The Best is Yet to Be!
Yours faithfully,
Wong Mun Loke
Chairman
ACS (Primary) PSG